Fairies of the Mistglade
Answer the call...
The flagship Family Fantasy RPG (FFRPG) game is here on Itch.io! Create a young fairy champion to defend the townspeople of Redcap Village from the dangers that inhabit the enchanted forest.
Our system aims to introduce tabletop role-playing games (TTRPGs) to children in an exciting and engaging way in order to promote problem solving, imagination, and creativity. Our children's game is based on the 5e rules used in the most popular TTRPG system.

This title contains...
The Core Rulebook
FOUR Character Classes
The Cursed Garden adventure (nine chapters over eleven pages)
Coloring/Activity Sheets and Character Sheets
Colorable Paper Miniatures
Three Age-Based Tiers
The FFRPG system uses a three-tier system to allow for gameplay from ages 3 and up! Starting at Tier I, players use interactive story-telling to complete tasks. Advancing into Tiers II and III, adventures add more complex TTRPG features such as combat and dice rolling.
Core Abilities
Each character class uses TWO of the FIVE core abilities. These core abilities grant skills, increasing in number and complexity at higher tiers.
STR DEX INT WIS CHA

Character Classes
Mage
True masters of magic, mages can harness both arcane and natural spells. Studied and wise, mages often use history and knowledge to guide decisions and tactics.
Monk
These monastic warriors can tap into their ki energy, granting them spiritual enhancement of their martial arts and physical traits. They can also harness their ki to heal allies and guide their hand.
Paladin
Paladins are holy champions, granted the ability to heal allies and bring divine wrath to evil from the sun god.
Rune Warrior
These bestial warriors are naturally skilled in arcane magic, which they use to empower their powerful axes. The runes and tattoos on their bodies and weapons can be activated to impart magical effects.

Storybook Illustrations
Our game is different from other children's RPGs in that we provide storybook style illustrations to help spur creativity in young players. This is especially helpful at TIER I to create an interactive storytelling environment.
Coloring and Activity Sheets
To supplement the gameplay, we have provided puzzles, colorable character sheets, and paper miniatures. Additionally, each adventure contains several activities that involve challenges, puzzles, and map creation.
Follow Us on Social Media
Instagram: @FamilyFantasy_RPG
Twitter: @FamFantasyRPG
Contributors / Credits
Cover art by Next Mars Media studio
Character art by Jordan Cardenas (@sucworf on instagram)
Maps and storyboard art created using Inkarnate with a Pro subscription.
Special thanks to support from family and friends. Playtesting by Catch, the almost 4 yr old. paladin.
Copyright
This game was created under the OGL v1.0a by Wizards of the Coast. The complete copyright notice can be found within the PDF.
Want More?
You can download the second adventure titled "The Bothersome Boggle" by clicking the image below. This title is pay-what-you-want and includes a new RANGER character class!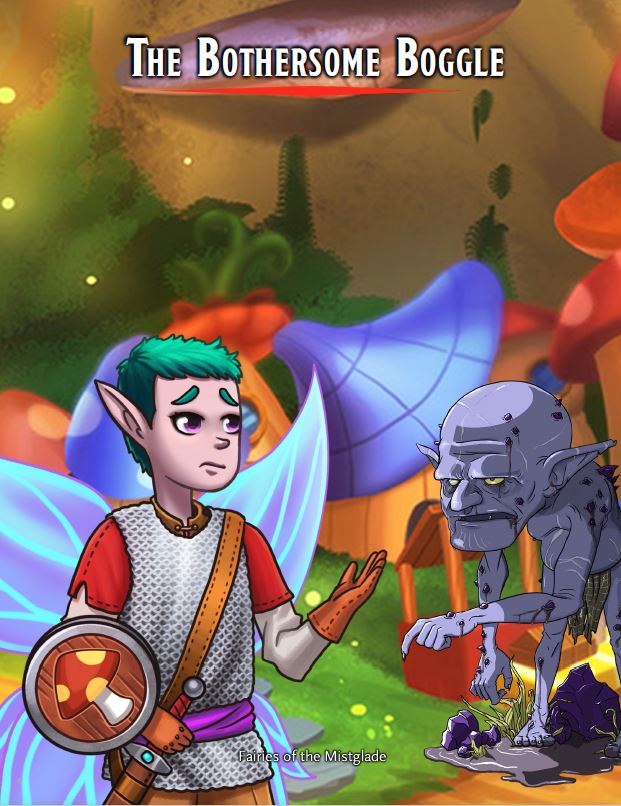 OR...
Try our newest FFRPG game "Dino Riderz" where young champions team up with dino companions to protect Skullrock Village!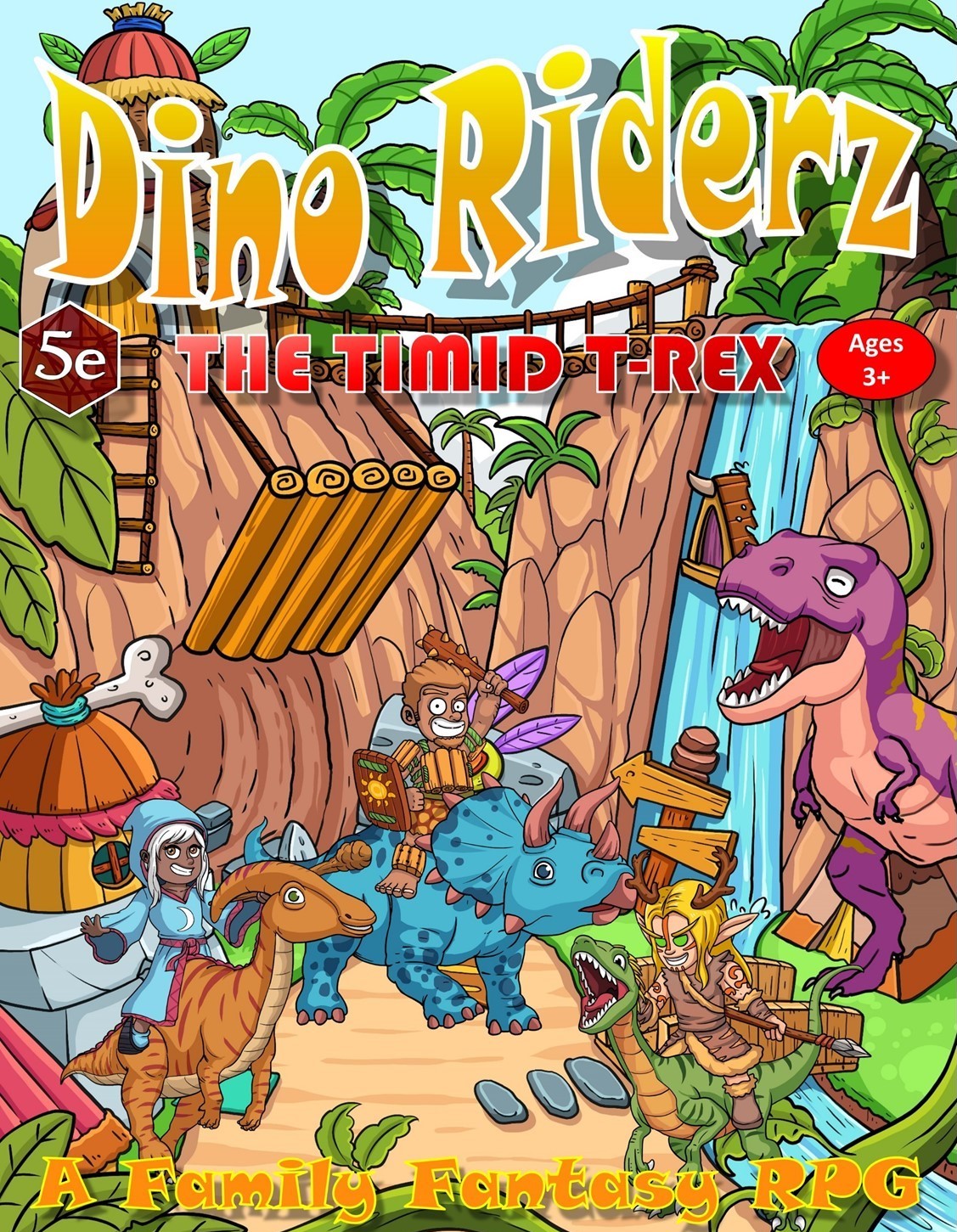 Purchase
In order to download this game you must purchase it at or above the minimum price of $4.99 USD. You will get access to the following files:
Fairies of the Mistglade - The Cursed Garden_v3.pdf
119 MB
Fairies of the Mistglade - The Cursed Garden_v3_PRINT.pdf
96 MB
Fairies of the Mistglade - Minis_v2.pdf
2 MB